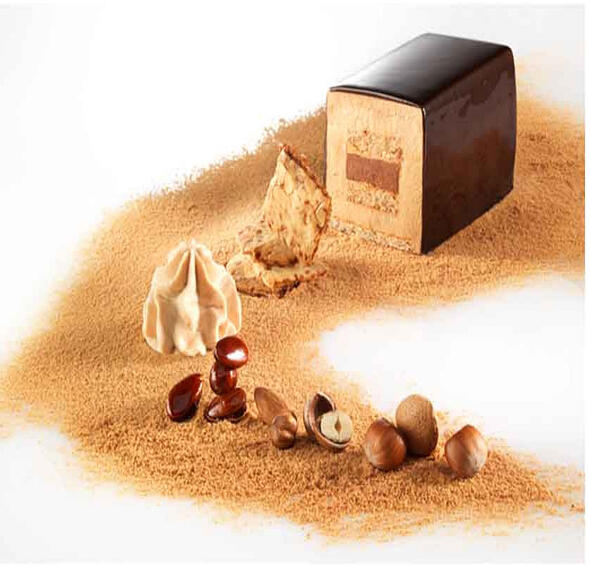 This product is made from carefully selected blend of almonds and hazelnuts. Its powdery, finely ground texture offers 3 major advantages:
• There is no oily film.
•
Praline Powder
is very easy to work with and ready-to-use - - precise dosage everytime
•
Praline Powder
does not make preparations heavier or higher in fat content. It gives a homogeneous and light textures. Praline Powder possesses the marked taste of roasted dried fruit. Its finese guarantees the even distribution of aromas in all mixtures, giving free reign to the chef's imagination: creation of praline chantilly cream, marshmallow, meringues, biscuits, shortbreads etc. Dust and sear foie gras and duck fillet with praline powder - - continued basting of the duck fillet will result in a nice lacquer finish. Sweet and savory recipes available.
Use 2 measures of
praline powder
to replace 1 measure of sugar. Ingredients: 25% Hazelnuts, 25% Almonds, Sugar