High fat butter with black truffle in rolled log.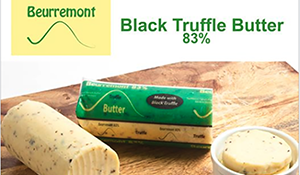 Beurremont Black Truffle butter is made with our 83% European-style butter from New England. It's the perfect retail item that can give your customers a small touch of luxury.
It's great on top of grilled meats or seafood, or folded into scrambled eggs or mashed potatoes.
To see our entire line of great Beurremont products, click below...