Better Juice for Better Cocktails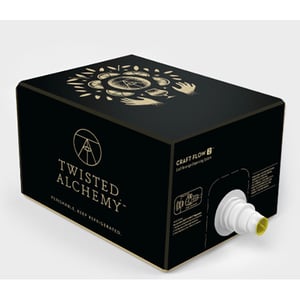 These cold-pressed juices from Twisted Alchemy offer juice that is as close to squeezing it yourself, without the labor.
HPP (high pressure processing) - a modern form of pasteurization that does not use heat. This keeps the juice raw as if you juiced it yourself.

120 shelf life from production date. Juice must remain sealed and refrigerated. Once opened, the juice will oxidize, but at a slower rate than juice that hasn't been HPP'd. •Approximate shelf life after opening bottles: Lemon/lime-2 weeks. Pineapple, grapefruit, watermelon-1 week

DOH safe for cocktails. DOH regulations are that unless juice for cocktails is squeezed on site, it must be pasteurized or HPP. Most of the competition does not fit this requirement and is only suitable for kitchen use.

Brix count is listed on each bottle/bib. The fruit is sourced based on brix to keep a consistent sugar content for every cocktail.

Used at Tales of the Cocktail, Speed Rack and Diageo events.