Sylvain Leroy, corporate chef of Paris Gourmet, shares his favorite ways to use the myriad incarnations of chestnuts: candied (whole and pieces), individually quick frozen, fully cooked shelf stable vacuum packed, flour, unsweetened puree, as well as multiple pastes and purees of varying sweetness.
When Chef Leroy started talking about chestnuts, it was immediately apparent not only how versatile this lovely ingredient is, but also how much nostalgic sway the fruit of the chestnut tree holds for so many cultures. Nothing would ever compare, he said, to the marron glacés he enjoyed during his childhood in France during the holidays. He'd beg his mother for just one perfect glazed candied chestnut, glistening in the windows of the patisserie shops. Chestnuts are also extremely popular in Italian and Japanese cuisine, and even Americans associate the aroma of simple roasted chestnuts with cozy, happy feelings.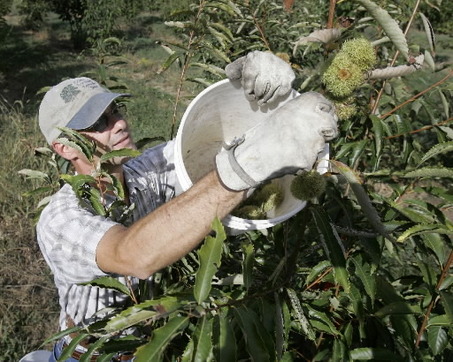 Imbert, the company that produces Paris Gourmet's line of candied chestnuts, pastes, and purees, exclusively uses the marron variety, long considered the cream of the crop: large, sweet chestnuts, with one large chestnut nestled inside each shell. Other varieties such as chataigne are smaller, with two little chestnuts per shell, and a texture and flavor that aren't as delicate or desirable as the marron.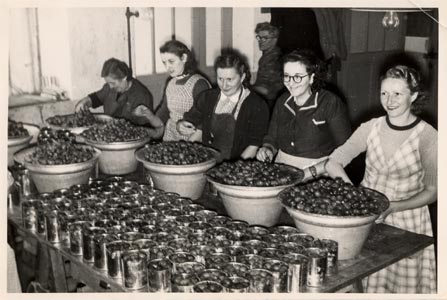 Imbert uses only fresh chestnuts, and is the only company in its field that does NOT use frozen peeled chestnuts. The production campaign runs from mid-October to the end of March. Today, approximately 800 tons of fresh chestnuts are used as part of their annual production.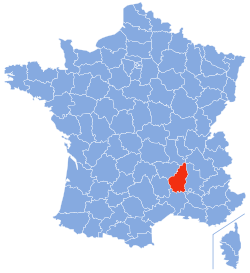 The Ardeche region of France, home of Imbert, produces the most chestnuts of any departement.
Here are seven of Chef Sylvain's favorite ways to use chestnuts, in both sweet and savory applications.
Try these in a chestnut cream soup. Boil them briefly until soft, then drain and puree them for the base of a classic creamy soup. Fold in or garnish with some chopped chestnuts for additional texture, if desired.
These precooked chestnuts are ideal for savory uses. Perfect as an inclusion for stuffings and soups, they are also a wonderful partner for game or turkey dishes. Try a chestnut and celery puree folded into your mashed potatoes for an earthy, nutty take on a favorite side dish.
These beautiful chestnuts are what you should use for the classic marron glacé. The candying process is quite complicated, and requires at least 9 steps to complete. You wouldn't succeed at making candied chestnuts in a typical kitchen, so it's important to start with an already fully candied chestnut. Simply mix some of the syrup from the can with a bit of icing sugar (Never throw the syrup away!), then brush onto the candied chestnut. Bake them briefly to form a nice glaze.
See how master artisan Jean-Louis Corsiglia makes his marrons glaces.
Include candied chestnut pieces in a buche de noel for a beautiful--and beautiful tasting--holiday centerpiece. You can't go wrong with the combination of chestnuts and chocolate.
DON'T EAT THESE! They are the "dirty water dogs" of the chestnut world...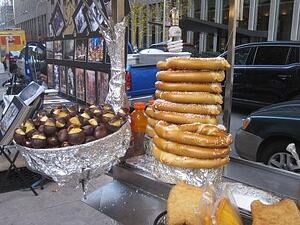 Use 50% or 60% sweetened chestnut paste as your base for the elegant dessert called Mont Blanc: sweet chestnut puree topped with whipped cream, resembling the snow-capped mountain it is named after.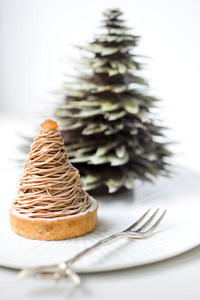 A beautiful Mont Blanc from La Patisserie des Reves, Paris.
If you want your Mont Blanc a bit less sweet, or any other dessert you use chestnut paste for, simply fold in a little bit of the unsweetened puree to your taste.
You can use chestnut flour to make shortbread or financier dough, sponge cake, cookies or crepe batter, but since it's rather heavy it's important to always cut chestnut flour with almond or all-purpose flour. Using only chestnut flour will not yield good results. One of Chef Sylvain's favorite uses for chestnut flour is in a savory crepe batter, cooked and filled with ham and cheese. Or try a sweet crepe batter with chocolate and pear filling.