Chef Svenke Kocken joins Paris Gourmet
Paris Gourmet owners Xavier and Dominique Noel are pleased to announce the newest member of the chef-technician staff, Chef Svenske Kocken.
Says company president Xavier Noel, "We've been trying to get this Chef Kocken to join our team for many years. We're very pleased that he has chosen this moment to come aboard."
While Chef Kocken, known as Tom to his closest friends and family, has been a television personality for most of his career, his technical skills are unrivaled. He is known for his pioneering use of unorthodox cooking equipment such as tennis rackets and firearms.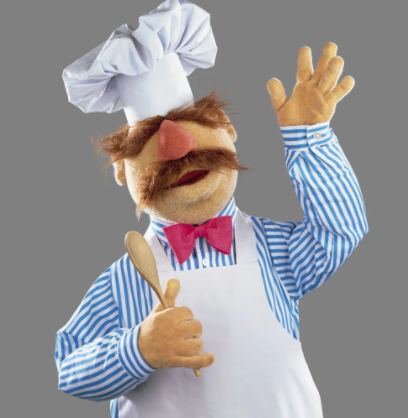 As part of his duties with Paris Gourmet, Chef Kocken will judge a new culinary competition "PGXtreme - When Ingredients Fight Back."
Says Chef Kocken about his new position, "Yorn desh born, der ritt de gitt der gue. Orn desh, dee born desh, de umn bork bork bork."
Meet the rest of the Paris Gourmet Technichal team here...