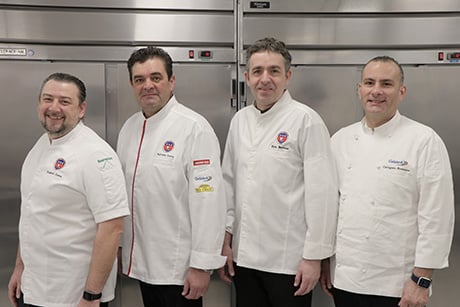 From left to right, Chef Frederic Larre, Chef Sylvain Leroy, Chef Eric Bertoia, and Chef Calogero Romano
Have you ever heard of "writers block" or needed some inspiration? It happens to all of us, and in the food industry it happens to chefs as well.
Unlike most vendors, Paris Gourmet offers a solution to that problem. A team of chef technicians that service our customers nationwide to answer any technical questions about our products, recipes, consulting, and our favorite... demo day!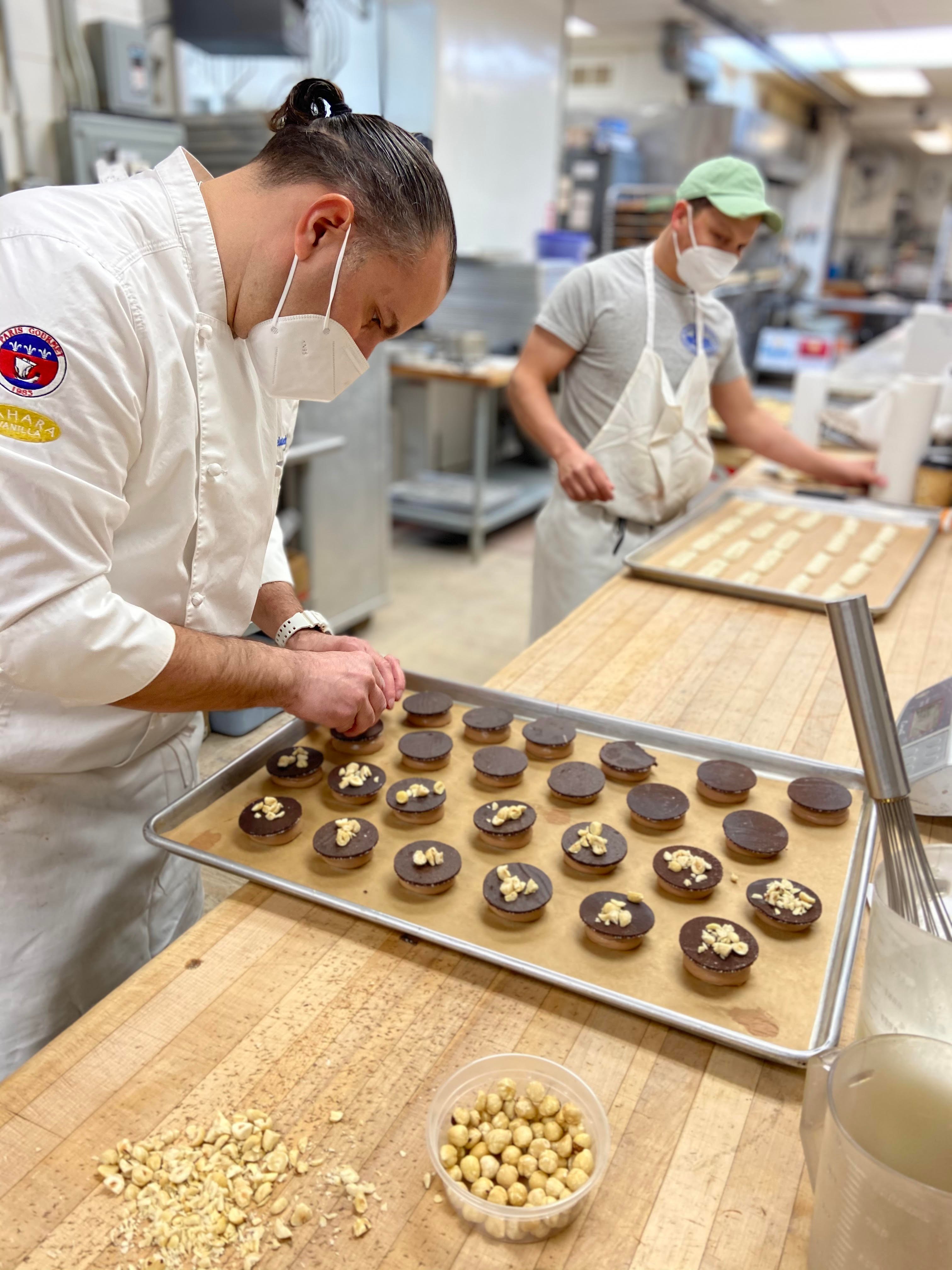 Chef Calogero Romano and staff at Malverne Pastry Shop
"Demo day" is a unique service that Paris Gourmet's chef technicians provide. Depending on your location, the chef technician schedules a date to spend a day in your kitchen to show you and/ or train your staff on how to produce pastries.
Paris Gourmet provides ingredients and recipes for the demo and prior to the day, the chef technician usually discusses and goes over details of what the customer is looking for.
It is a day filled with lots of cooking, photo taking, and the best part... tasting of all the pastries that were produced for that day!
To book a demo and for more information, please contact your sales representative.
Meet our Chefs:
Instagram @charliepastrynewyork