https://ny.eater.com/2020/3/25/21193746/floyd-cardoz-chef-dies-covid-19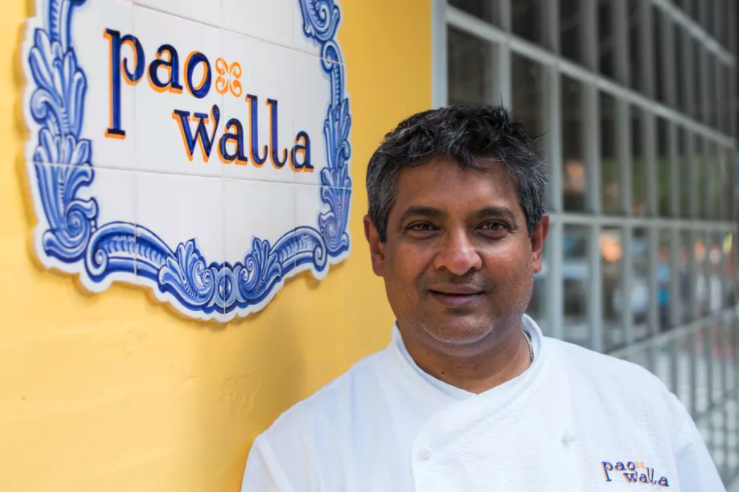 "Floyd Cardoz, the pioneering Mumbai-born chef behind critically-acclaimed NYC restaurants Tabla and Bombay Bread Bar, has reportedly died from complications related to COVID-19, according to Indian publication Scroll.in. He was 59 at the time of his death.
Cardoz admitted himself to a hospital in New York shortly after his return from India on March 8, according to his Instagram account. He wrote in the post that he was feeling feverish and had admitted himself into a hospital in the city as a precautionary measure. The Hunger Inc., the hospitality company that he founded, put out a statement on March 17, confirming the news of his hospitalization.
The chef was a force in New York's restaurant community — making his mark on the dining scene in 1998 with the groundbreaking Tabla, a fine dining Indian restaurant opened in partnership with Danny Meyer and Union Square Hospitality group. It debuted at a time when the higher end culinary scene had few Indian restaurants and was a critical hit, receiving three stars in the New York Times. A cult favorite, the restaurant closed in 2010 but to this day is remembered as one of New York's greatest restaurants, particularly known for its bread.
He also opened Meyer's North End Grill, and then went on to open several of his own restaurants in both India and New York, which were also well-received. In Mumbai, he had the Bombay Canteen and Goan restaurant O Pedro , while in New York, he had Paowalla in Soho, a space that he eventually turned into a lively and colorful restaurant called Bombay Bread Bar. It closed just last year."