A tale of quarantine happy hours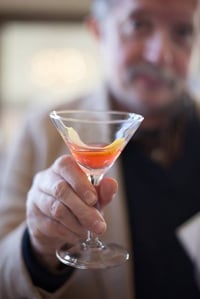 The first hint I got that this was going to be a special kind of month was when the governor (in my case, Phil Murphy of NJ) declared that liquor stores we being declared "essential" across the state. Then, restaurants added wine and beer to the list of things they were offering for sale. Liquor stores started delivery service. What kind of strange new world order was this?
Tales of Zoom Happy Hours proliferated. The New York Times declared that cocktail hour is back. Cookbook author and Food Network host Ina Garten even got in on the action, sharing her love of cosmos...
Are you upping your cocktail game these days? Have you started, continued, or expanded your tradition? Are you trying something new or sticking to well-practiced favorites?
Here are a few favorite drinks of the Paris Gourmet cocktail crowd. Hope you enjoy!