An Essential Reference
Great for browsing and ordering
Packed with our complete selection of Malongo Coffee specialties. Learn all about the most popular coffe on the French Riviera.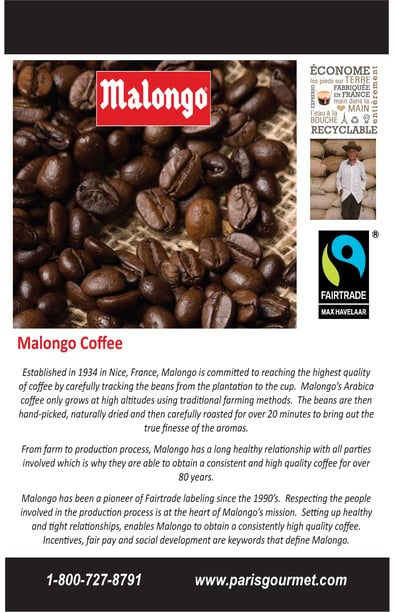 The Malongo Coffee brochure includes:
The history of this unique family company from Nice.
How they create their great coffees- from bean to roasting to your cup.
Their unique BePod system for the perfect cup every time.