The Wild Hibiscus Flower Company of Australia offers the best of what nature has to offer with their products, vibrant and intense in colors and flavors. Since humble beginnings in 1999, they've become makers and innovators of all-natural foods with the debut of the original Wild Hibiscus Flowers in Syrup. We now offer a range of edible hibiscus flower products of which are grown and made in Australia.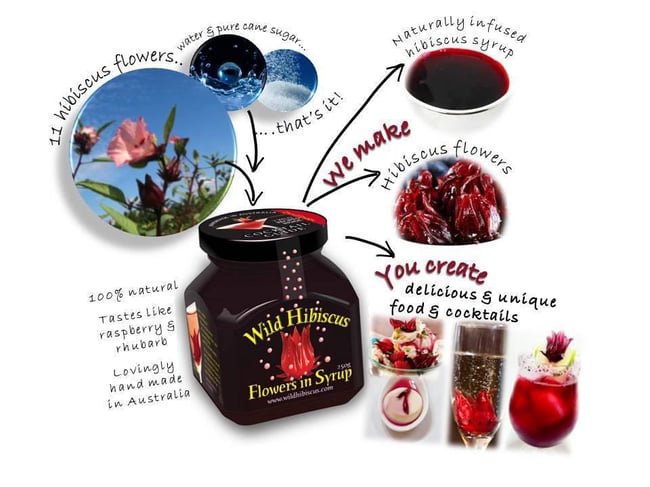 The world's first Wild Hibiscus Flowers in Syrup. All natural and deliciously edible hibiscus flowers in a cane sugar syrup - - hand-made in small batches. Each flower is hand packed into the jar to preserve their quality and shape. All of the natural vibrant color and flavor comes just from the flower. They are cooked in the jar and vacuum sealed which gives them a long shelf life (3 years, once opened).
Wild Hibiscus Flowers in Syrup are all natural and deliciously edible - both the whole hibiscus flowers and the delicate infused cane sugar syrup from the jar. Suitable for cocktails and culinary delights. Also great for mocktails, children's fun drinks and desserts.