Smithfield pourable cream cheese is cream cheese, and nothing else.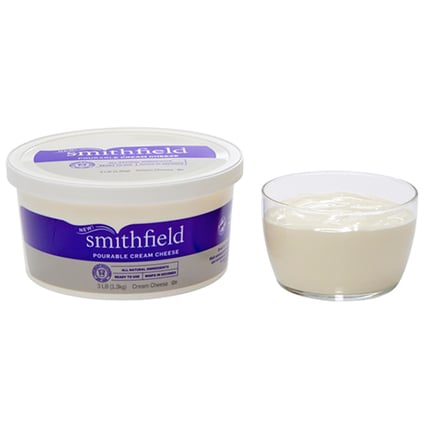 Cream cheese is one of the most versatile ingredients in a kitchen. It can be used in every aspect of service, from breakfast all the way through dessert. Wouldn't you rather have a cream cheese that easier to use, saves you time and money, and gives you better results?
Smithfield Pourable Cream Cheese gives you all of that:
Ready to use right from the fridge

Whips in seconds

Lighter and smoother viscosity

Can heat without breaking

Freezer stable
View this and all our other products by visiting our website here.