Perfect miniature kouglofs arrive frozen, simply thaw and serve. These fully baked delicate sweet and savory yeast-raised cakes may be filled. The Black Olive Tapenade, Porcini or Grana Padano varieties are perfect for passed hors d'oeuvres. The Chocolate and Pistachio-Cherry versions are excellent on a pastry buffet - a little amuse-bouche or a sweet treat bite!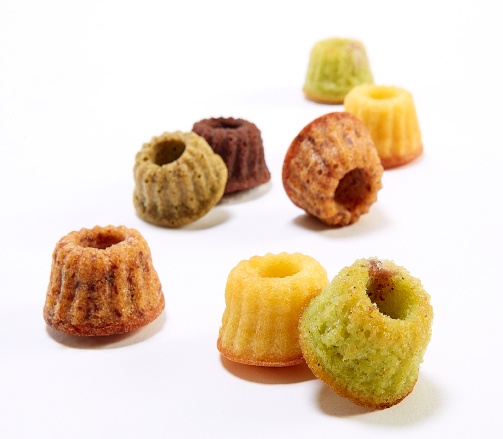 Three savory flavors, and two sweet flavors, your choice!!
Perfect packaging for high volume catering-type clientele: fillable trays with extra height so fillings stay intact during storage and transport.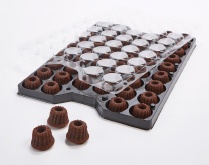 Free Download: Bon Patissier Kouglof Flyer