Styrian Pumpkin Seed Oil is one of the culinary specialities found in Austria.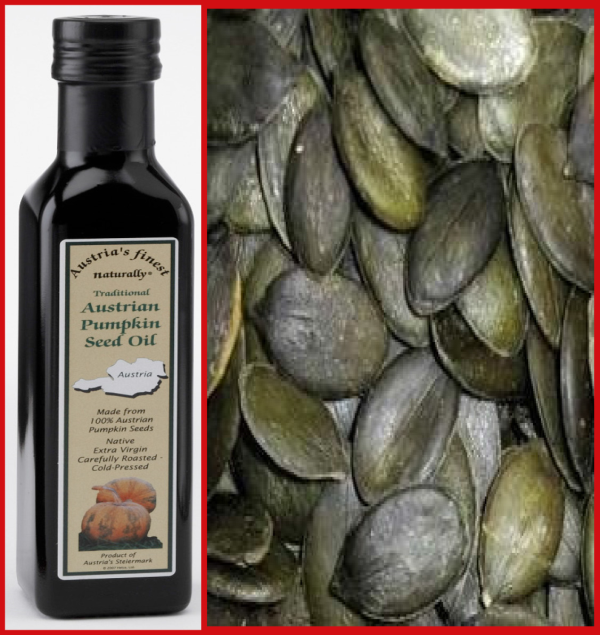 Austrian pumpkin seed oil is produced through a special pressing technique specifically developed in Styria which is regulated in the strict Austrian food industry code. The seeds are ground, carefully roasted, and pressed to obtain 100% pure Austrian pumpkin seed oil. The seed oil obtains the dark green color, strong nut aroma and the typical taste only achieved through the careful roasting process. These seeds grow without hulls naturally.
The dark green seeds are complex and nutty, reminiscent of pistachios and almonds.