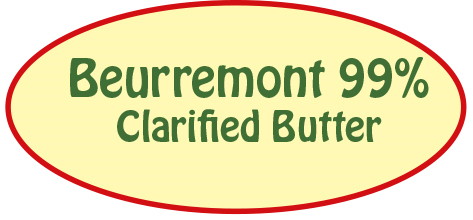 Beurremont 99% Clarified Butter is butter that has had the milk solids and water removed. One of the many advantages of clarified butter is that it has a much higher smoke point than regular butter, so you can cook with it at higher temperatures without it browning and burning. Also, without the milk solids, clarified butter has a longer shelf life.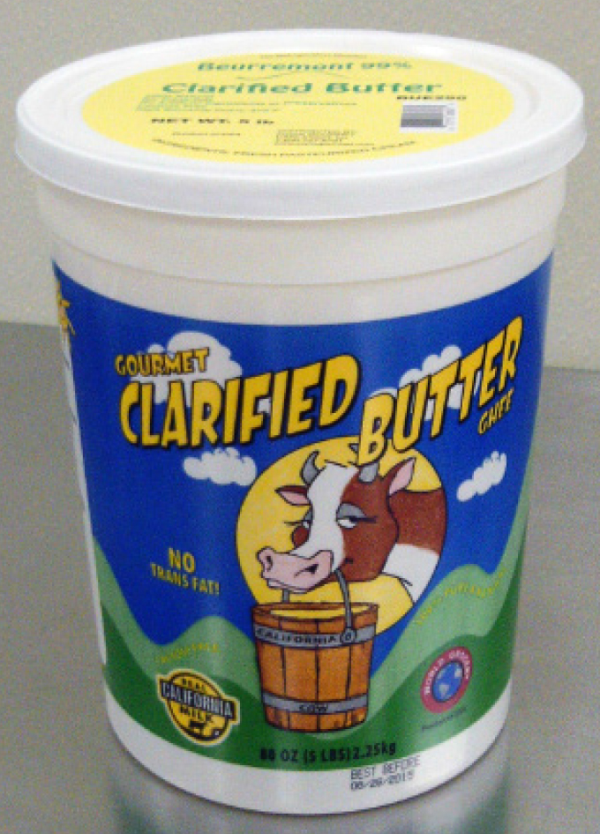 Clarified butter is used as a clear butter condiment for dipping (drawn butter) or for sautéing and sauces such as Hollandaise and Béarnaise. Clarified butter is key to making a proper emulsion sauce.
Beurremont 99% Clarified Butter is conveniently ready-to-use, labor and time-saver - - most importantly, is the superior taste of Beurremont!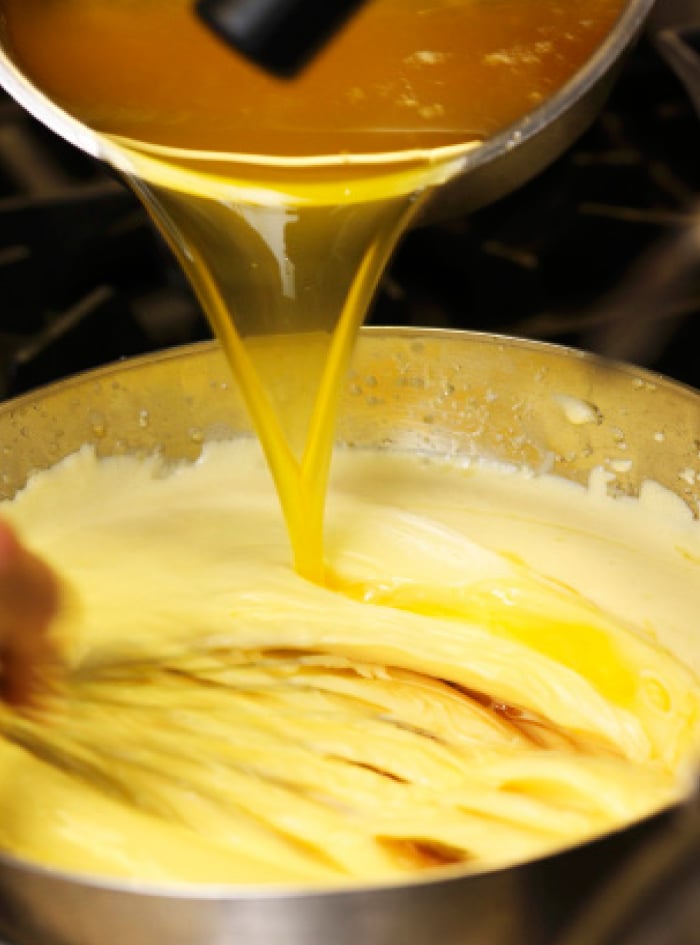 BUE290 Beurremont 99%Clarified Butter 5 lb Pail
100% Natural Beurremont
No Trans-fats
No Artificial Ingredients or Preservatives
Lactose Free
High Smoking Point 475˚F / 246˚C