Because we could all use some guidance from the queen of baking.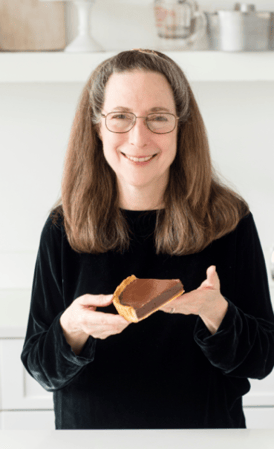 Since 1988 and the publishing of her seminal cookbook "The Cake Bible", Rose Levy Beranbaum has been helping the world become better bakers and dessert makers. Now, in an effort to contribute to the current surge in comfort-baking that has taken hold of the country, she's teamed up with Miro Uskokovic, pastry chef at Gramercy Tavern, to talk and bake and teach all things baking.Their first conversation was entitled "The Power of Flour" and has continued on to cover eggs, and butter.
Chef Uskokovic is also hosting conversations with other notables in the industry, such as Sherry Yard, Daniel Skurnick, and Karen Demasco.
We certainly hope this continues long after social distancing becomes a thing of the past. But right now it's a great way to pass some time, and become a better baker in the process.