The issue is moving to the front of industry discussions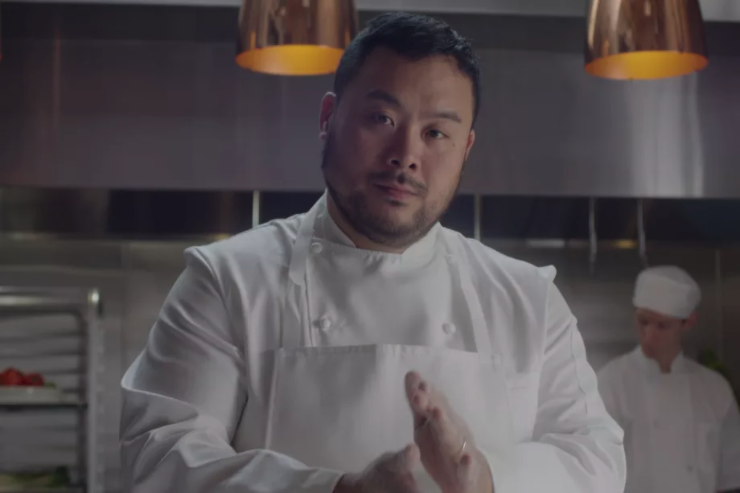 Photo credit: Netflix
Recently, David Chang released his memoir Eat a Peach, in which the chef and restauranteur dives deep into not only the challenges he faced while building his Momofuku empire, but also his lifelong struggles with depression. His is the most recent example of how this important issue is beginning to be talked about seriously, if not openly, within food service industry.
According to the National Institute of Mental Health, nearly one in five U.S. adults live with a mental illness (46.6 million in 2017 [the most recent year statistics are available]). A survey by Mental Health America shows that service workers in tipped environments are more likely to develop mental illness than those in non-tipped, salaried industries. They are also likely to have the highest rates of heavy alcohol consumption. Historically, and largely still, the restaurant industry has valued long working hours in high-stress, "make-you-or-break-you" environments, believing that if you can't make it you probably weren't cut out for the kitchen to begin with.
Things are slowly starting to change. Programs like "I Got Your Back" and "Chefs With Issues" are attempting to open up conversations around the topic and provide support. With a high-profile chef like David Chang entering the discussion, progress continues.
If you or someone you know is having suicidal thoughts, call the National Suicide Prevention Lifeline at 1-800-273-8255 or contact the Crisis Text Line by texting HOME to 741741.