Photo Credit: crystalinks.com
As of last week, the COVID 19 surcharge went into effect. Restaurants in New York City can charge up to 10% for this. The percentage can vary in each restaurant, but the maximum percentage is 10%. This will be before sales tax on your bill when you are dining in or ordering take out.
All restaurants participating must state the COVID 19 surcharge on their menu, app, and verbally by their staff. The reasoning for this surcharge is to have extra revenue for the restaurant and bars that are struggling to operate during this pandemic.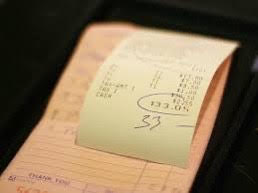 Photo Credit: seriouseats.com
Some restaurants and bars are a little hesitant to participate in the COVID 19 surcharge. It is not mandatory, but optional. The businesses fear the downside of the surcharge. Examples like customers not wanting to dine at their business when they can go down the block and not be charged the COVID 19 surcharge. Servers and front of house staff are discouraged knowing that this surcharge will mess up their tips and the lack of it to begin with.
Good news is that any business establishment that ends up abusing COVID 19 surcharge will be fined up $330 for each violation.
Mixed feelings are being discussed due to the COVID 19 surcharge. We just hope that everyone who plans to eat in New York City has brushed up on their math skills.
CNN.com -NYC Covid Restaurant Surcharge
NY1.com - NYC Restaurant and Bar Coronavirus Surcharge Takes Effect