But it is NOT Mexican Independence Day
Next Tuesday is Cinco de Mayo. But really, what does it celebrate? And how will we do it this year, when parades and parties clearly aren't socially distant?
Cinco de Mayo is a holiday that commemorates the Mexican army victory over French forces in the Battle of Puebla on May 5, 1862 during the Franco-Mexican War. And while it is a relatively minor holiday in Mexico, in the United States it has become a celebration of Mexican culture and heritage.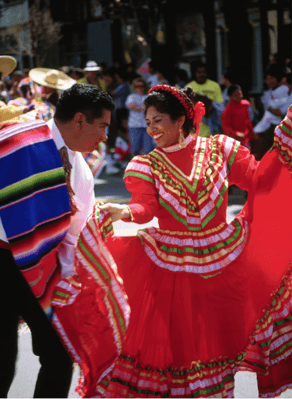 Photo credit Morton Beebe on History.com
According to the website History.com: "Within Mexico, Cinco de Mayo is primarily observed in the state of Puebla, where [the] unlikely victory occurred, although other parts of the country also take part in the celebration. Traditions include military parades, re-creations of the Battle of Puebla and other festive events. For many Mexicans, however, May 5 is a day like any other: It is not a federal holiday, so offices, banks and stores remain open"
In the U.S., Chicano activists began to raise awareness of the holiday in the 1960's as a way to celebrate their heritage. "They identified with the victory of indigenous Mexicans over European invaders." (History.com) Large-scale celebrations are held in parts of the country with sizable Latinx populations, such as Los Angeles, Chicago, and Houston.
But this year, celebrations of the holiday will be forced into the virtual world. In Cleveland, that city's Mexican Cultural Committee is planning a completely on-line event.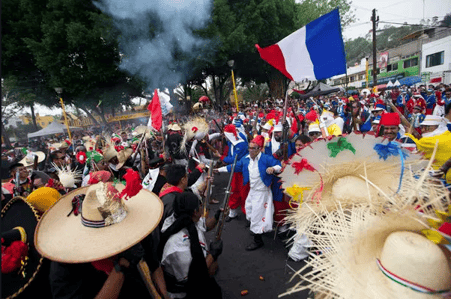 Photo credit New York Times
"We're going to have people preparing traditional Mexican dishes, people doing some art craft activities, videos from mariachis," Rey Esparza of the committee said. "We have a little bit of everything." (see the full article here)
So raise a glass (a margarita, perhaps?) and toast the memory of the Battle of Puebla. Safely, from the comfort of your own home.