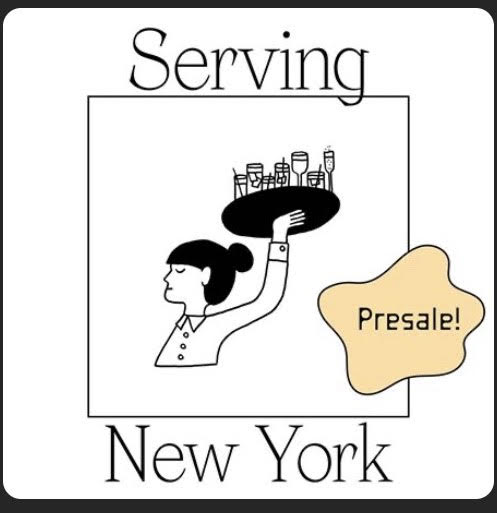 inhouseathome.com
You can take the chef out of the restaurant, but you can't take the restaurant out of the chef! Chefs somehow still find a way to service you through their food even when there is a social ban going on in New York City. What better way than coming together and creating a cookbook that financially benefits the food industry. I call that the "creme de la creme" of serving!
Serving New York: For All The People Who Make NYC Dining Unforgettable is a cookbook that is raising money through ROAR ( Relief Opportunities for All Restaurants) and Robin Hood's restaurant relief fund that provides cash assistance to NYC restaurant workers. The book has over 45 easy and pantry friendly recipes from New York City's best restaurants and chefs including Momofuku, COTE, Gramercy Tavern, The NoMad, Thomas Keller, Andrew Carmellini and more! 100% of the proceeds go towards this great cause and maybe too late to mention, that the first 100 people to order the book get a private Zoom cooking class with Jean Georges Vongerichten. Some other points of beneficial interest for both parties is that it is an e-cookbook (no more stained pages!) and very affordable.
As of May 2, 2020 in just presales, Serving New York: All The People Who Make NYC Dining Unforgettable has raised over $30,000.00. That's great considering the cookbook is going for $14.99 at inHouse New York. So sharpen your knives and wash your hands and get ready to start cooking!
Serving New York: For All The People Who Make NYC Dining Unforgettable
Robin Hood's Restaurant Relief Fund
Grubstreet.com : Buy This Merch to Support Local NYC Restaurants