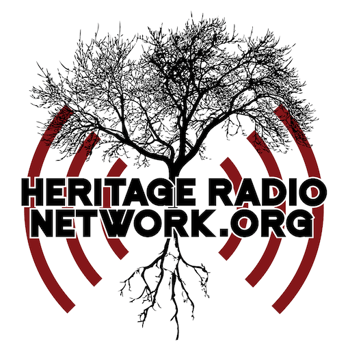 Paris Gourmet is proud to support the Heritage Radio Network.
Heritage Radio Network is the ultimate destination for savvy, entertaining, conversations about what's going on in the culinary world. We're an independent, member-supported, 501(c)(3) nonprofit radio station, broadcasting from two recycled shipping containers behind Roberta's Pizza, a restaurant at the forefront of Brooklyn's culinary renaissance. Our 40+ hosts invite the most influential, visionary people – from brewers and bartenders to pastry chefs, policy makers and more – to discuss today's most vital issues. We cover food policy and agriculture, the restaurant scene, and everything to do with food and drink, as well as introduce you to today's up-and-coming chefs and share compelling human interest stories. We believe that a small group of dedicated people can change the world one bite (or sound bite) at a time. Since 2009, we've earned a reputation as the best source for thought-provoking talk about food. You can listen to any of our episodes live – or as podcasts on demand – wherever you are, whenever you want, and always for free. Heritage Radio Network's goal is to be more than a radio station. We're growing a community of eaters and thinkers making the world a more delicious place to live. We host events, networking sessions, and insightful panel discussions. Plus, we train high school and higher education students how to get involved and produce their own stories about food through our scholarship and internship programs.
HOW TO LISTEN
Stream us live and check our our archived programming here on our website
Download any of our podcasts on Apple Podcasts or Stitcher.
And follow us on Twitter, Facebook, and Instagram too: that's where we keep our listeners up to date on all our newest, best content.
Exchange of culinary knowledge and ingredients is a theme connecting our coverage this week - from Sichuan pepper products, to the African American roots of barbecue, to the banana's global supply chain.

Speaking Broadly celebrated its 150th episode this week with a conversation about food defying borders with Yasmin Khan, a long-time human rights activist and author of Ripe Figs.

Cooking in Mexican from A to Z also explores crossing culinary borders in an interview with historian Víctor Macías-González – focused on exchange between Juarez, Mexico and El Paso, Texas.

Meant to be Eaten covers Japanese immigrants' culinary experiences in Brazil in collaboration with Gastronomica.

Find more stories about the interchange of food and culture today and throughout history, below.
Barbecue has long been recognized as the heart of southern cooking, but African American culture has been largely ignored as the origin of this iconic cuisine. Adrian Miller brings this and much more to light in his new boo
k.
Listen here.
50 Hertz Sichuan Pepp

er
Born and raised in
Chongqing, China, Yao Zhao started his company, 50Hertz Sichuan Pepper, based on the belief that Sichuan pepper and its tingly numbing sensation would strike a chord with foodies everywhere.
Listen here.
Buenlimón Radio follows the banana along the global supply chain, from plantations in Central America to U.S. supermarkets, examining its intersection with colonialism, monoculture, and consumption. Listen here (in Spanish).