Eric Bertoia shares his secrets for a great plate.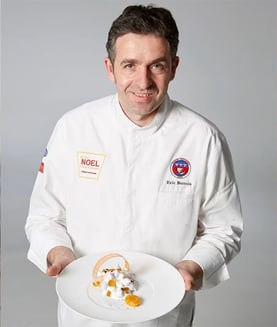 As the corporate pastry chef of Paris Gourmet, Eric Bertoia spends his days creating and tasting plenty of desserts. He loves nothing more than to help other pastry cooks and chefs around the country raise their game, and to create menus that can really wow their customers.
But what does he look for in a great dessert? I got the chance to sit down with Eric and talk about what tingles his tongue, and learn these 7 great tips to creating a perfect plate.
1. Respecting the season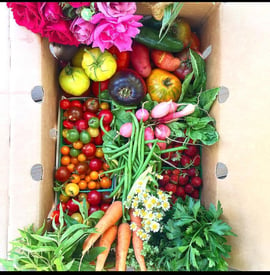 Seasonality is one of the most crucial elements of successful dessert creation. Guests definitely look for different flavors at different times of the year. For example, while chocolate desserts may be popular year round, they're definitely in higher demand in the winter. And spring and summer scream for desserts that feature fresh berries. And, of course, seasonality only helps the next element...
2. Quality of ingredients
It's a given that ingredients, especially fresh produce, is going to be of higher quality when it's in season. Featuring fresh strawberries in a dessert in the middle of December only leads to higher costs for lower quality and, ultimately, a disappointed customer. And that's probably the highest cost of all.
3. Using 3 to 5 different flavors
Incorporating a variety of flavors in your dessert keeps things interesting on your customers palate. But you don't want too many, otherwise it becomes a confusing jumble of flavors where no single element stands out. And remember...sometimes you want flavors that contrast, sometimes you want flavors that compliment.
4. Balancing textures : crispy - soft - creamy - temperature
Similarly, having a multiple different textures at play in your dessert gives another layer of interest. If your dessert is only cold-soft-and-creamy, with no element that brings some crunch or heft, your customer is going to lose interest quickly. Think about the perfect s'more...the gooey warm slightly melty chocolate, a gooey-crisp marshmallow, and a crunchy graham cracker. The whole is definitely greater than the sum of its parts.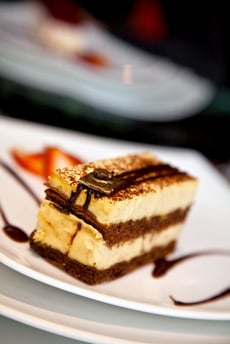 5. Design/ decoration
Everything great plate needs a finishing touch. But make sure it contributes meaningfully to the final product.
6. Presentation
"We eat with our eyes," the old adage goes. Find new and creative ways to present your dessert - ways that bring delight, surprise, and joy to your guests. At the same time, make sure the presentation is in service of the dish, not the other way around.
7. Taste
And of course, nothing else matters if the dessert doesn't taste good. Get feedback from your coworkers. Refine, refine, and refine again. Always seek greater clarity of flavor
Follow these 7 steps, and you're well on your way to creating a memorable dessert that will keep your guests coming back for more.