We challenged chef Calogero Romano to create a unique gelato combination featuring his favorite summer snack- caramel corn.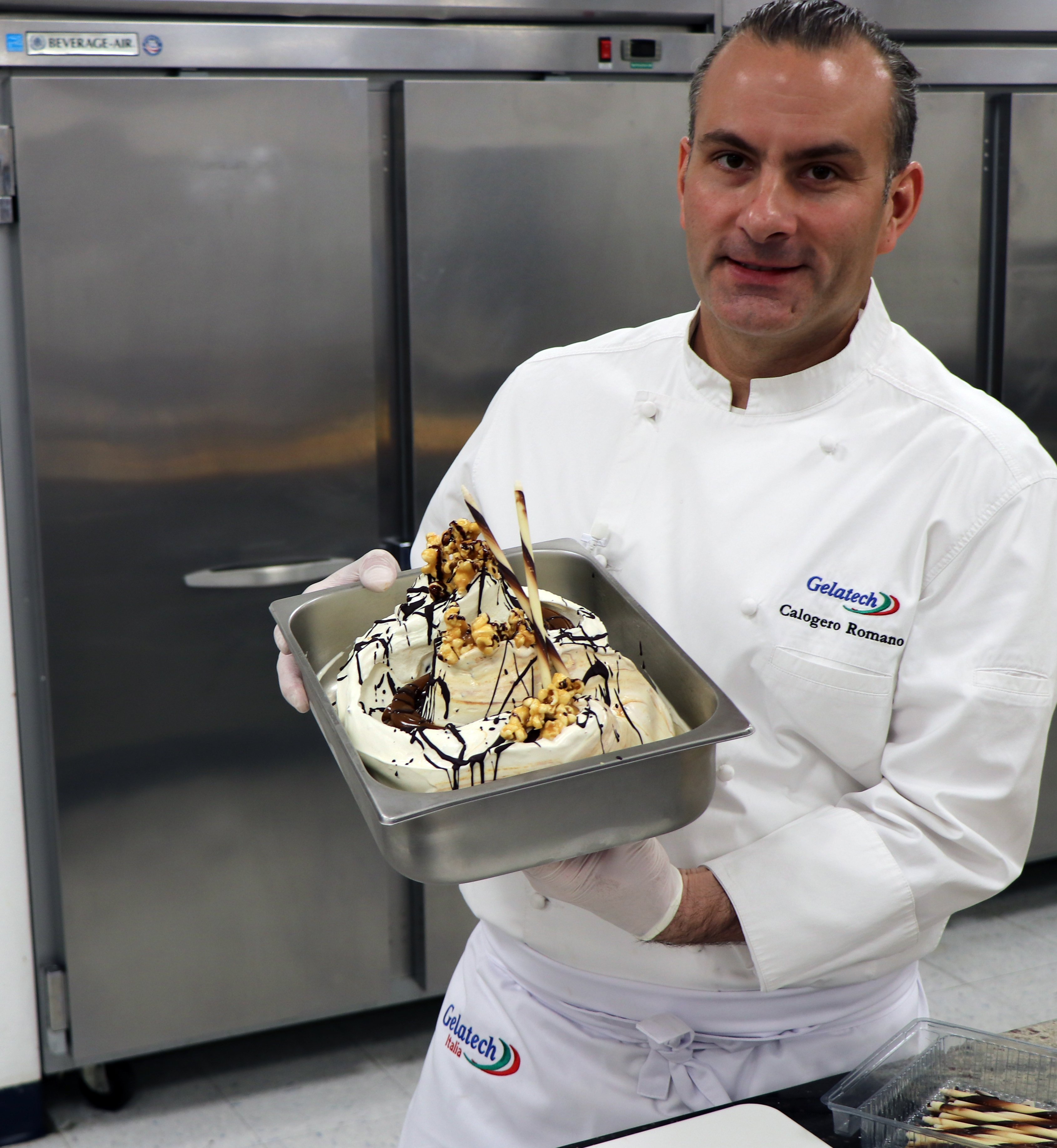 Calogero not only made the caramel corn! He also infused the warm gelato base with freeze dried sweet corn powder. Once the base was batch frozen, he added streaks of dulce de leche, and finally, dark chocolate too.
Coming soon: we challenged Calogero to create another new gelato. Stay tuned!