All Together Business
Look for Paris Gourmet at Booth #11219
Serious baking professionals around the world know that the Baking Expo™ is the most important trade event—and their most complete source for the equipment, ingredient and supply solutions they need to stay competitive and ahead of the curve.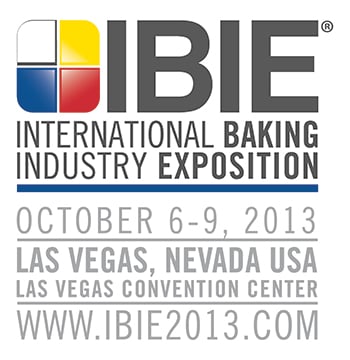 Thousands of baking pros—directors and managers from every industry segment—get down to business here, finding new technologies, tracking issues and trends and getting answers and ideas to move their operations profitably into the future. Plan now to join these industry leaders in Las Vegas, October 6-9, 2013. Large or small, your business will benefit from being here.
EXPERIENCE TECHNOLOGY ON THE LEADING EDGE.
The baking industry's newest advances are on full display in more than 500,000 net square feet of exhibit space, with innovative technology applications for every product category, including: rolls, cookies, sweet goods, tortillas, snack foods, cereals, biscuits and crackers, and more.
SHOP AND COMPARE ALL YOUR OPTIONS.
More than 800 leading manufacturers and suppliers are here, ready to supply you with the full range of products and resources: production equipment and baking supplies, ingredients, packaging materials and systems, refrigeration systems, sanitation equipment, computerized technologies, transportation and distribution equipment.
STAY AHEAD OF THE CURVE.
The Baking Expo's™ professional conference and networking event offer unmatched opportunities for you to learn from the experts, share problem-solving strategies with colleagues and build the knowledge that will build your business.
CONNECT WITH BAKING PROFESSIONALS FROM ALL MARKET SEGMENTS.
Attendance at IBIE is growing with each event (up 40% from 2007!). Be in Las Vegas when the entire industry once again comes together: wholesale bakery plants; retail outlets; in-house supermarkets; catering companies; restaurants/hotels; artisan bakeries and more.