Nutriose is a versatile, natural ingredient that helps breadings and batters fry up exceptionally well. It's useful in creating thinner, finer coatings that last for several hours without getting greasy, and couldn't be easier to use. Simply substitute Nutriose for 20-50% of regular flour in batter and breading recipes and fry away! Plus, you can feel a little less guilty when you indulge in the finished product--Since Nutriose is comprised of 85% dietary fiber, it increases the fiber content in many food products.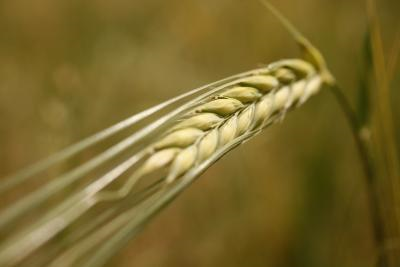 Nutriose is made out of wheat dextrin, which is considered a gluten-free starch according to the FDA's definition. Wheat starch is chemically processed to create wheat dextrin and it is used globally in the food, textile, and adhesive industries. When you lick an envelope to seal it, you're ingesting a little bit of wheat dextrin. So it's a fairly commonplace product and just about everyone has had some.
Besides its amazing ability to make fried foods even more delicious, it is widely used in the food industry as a thickener in packaged foods or as a fat replacement in "light" versions of foods. And all that fiber brings plenty of health benefits: according to published medical research, wheat dextrin can help reduce cholesterol levels, improve immune function and boost mineral absorption. (These health benefits are likely nullified if you only ingest wheat dextrin in the form of fried batters, but at least they'll be worth the indulgence if Nutriose is in the mix.)
So next time you're anticipating a crispy bite of tempura-induced heaven but you just get a limp shrimp instead, it could very well be a lack of Nutriose that's to blame.