An Essential Reference
Great for browsing and ordering
Packed with our complete selection of AMIFRUIT fruit specialties. For you to enjoy anywhere, anytime. Plan your next menu. Research the latest trends. Learn more about your favorite items.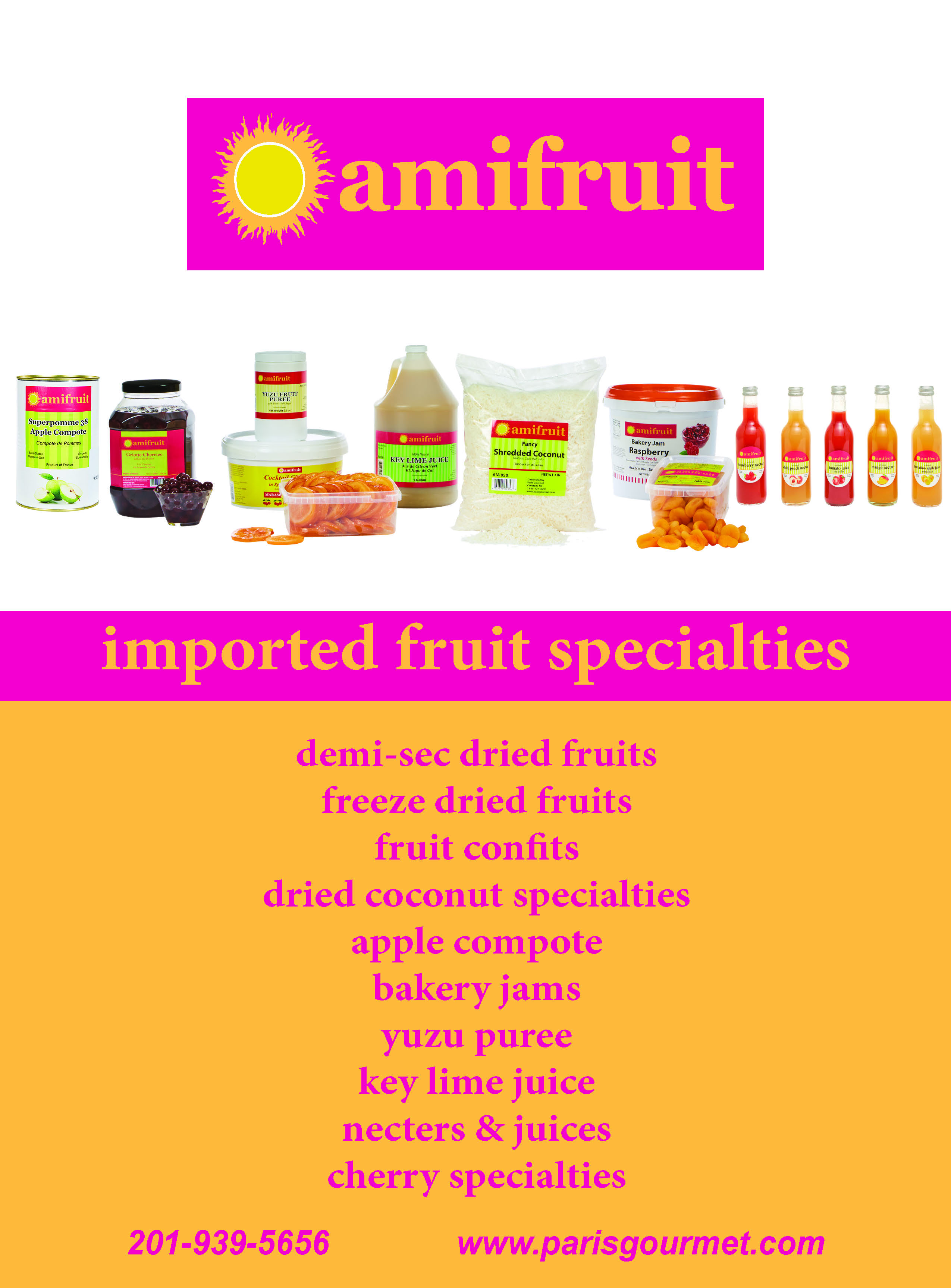 The Amifruit Brochure includes:
Traditional selections like confit fruits and bakery jams.
Trendy items like Flavor Pearls and freeze dried fruits.
Everyday needs like key lime juice.